Essential Bags for Warm Weather: Your Top 5 Must-Haves
Find the best bags for your next vacation or warm weather getaway.
AS SEEN IN:
Designed with a colorful round base and topped off with a one-of-kind mesh design, our "Playera" is our largest and most colorful bag in our collection. Its size allows you to pack your beach towel, favorite book, water bottle, camera and more. Throw it over your shoulder and make a splash at the beach.
We designed the perfect most effortless summer bag! Our new mesh bags are perfect for the beach, your weekend visit to the farmers market, grocery store, picnic or outdoor event.

Our Leopard bags are one of the most intricate designs we have done to date, taking between 12 to 14 days to weave. Designed in bold, animal print, and black Leopard, the Shopper is a statement piece that could be worn with jeans, a white dress, a beach cover-up and anything else in between.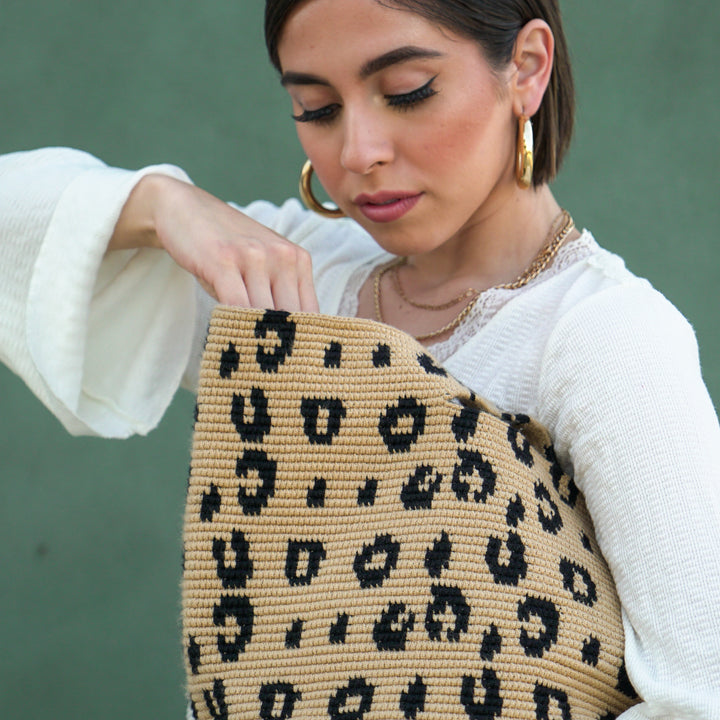 4. The Fiesta Fringe Pouch
Uniquely design in a slouchy round pouch design with interlocking straps, our new Fringe bag is the perfect addition to any evening, date-night outfit. Its round shape holds all your essentials and the fringe adds a fun and playful movement.
5. The Dolce Vita Mesh Bag
Handmade with our finest crochet yarn, our market bags are foldable and lightweight. Hang it in your house for decor or toss it over your shoulder for your next farmers market visit, its modern and catchy phrases will have you smiling all day.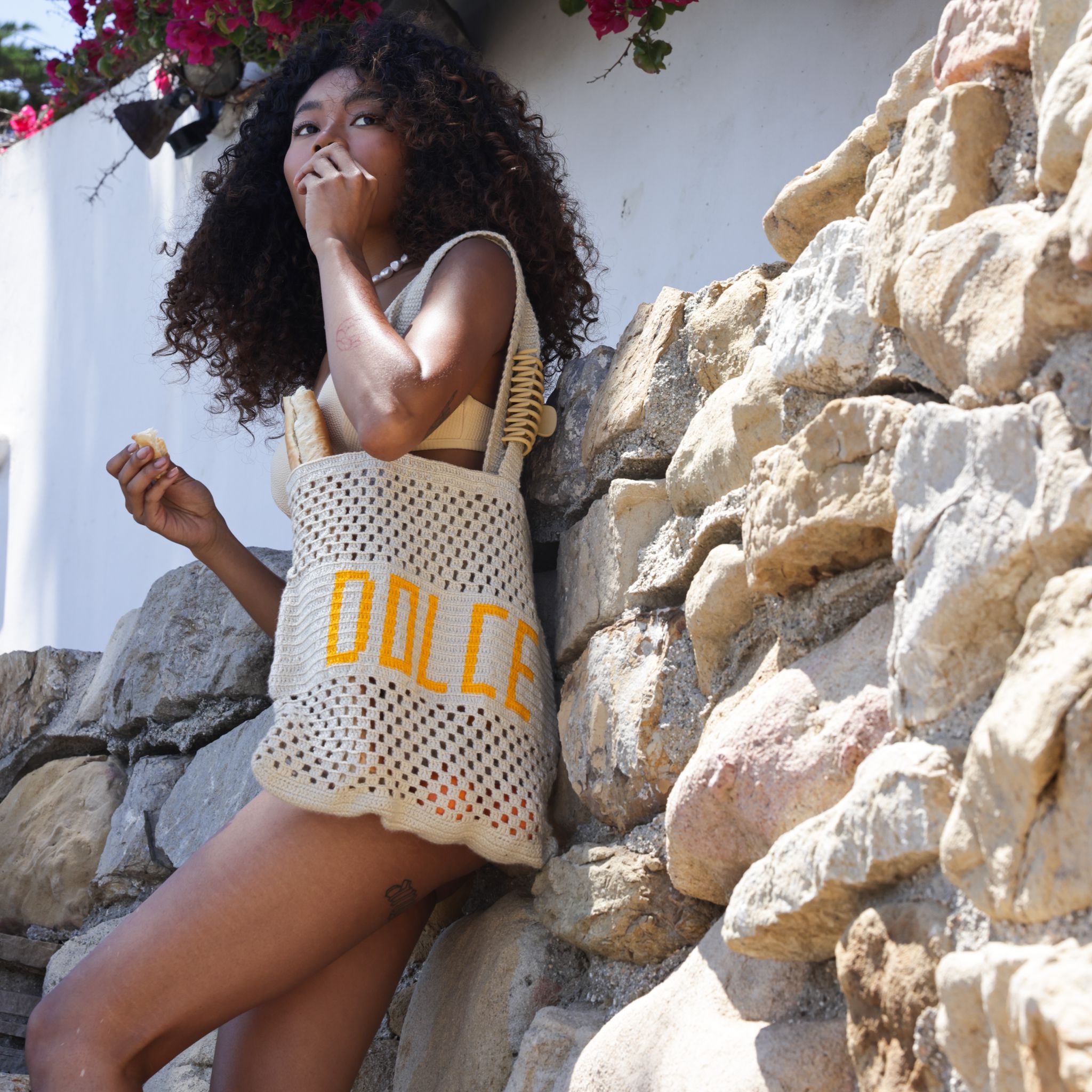 SHOP OUR BEST-SELLING BAGS